Footgolf
So Sorry!
Due to a lack of participation, we are currently
not offering Foot Golf.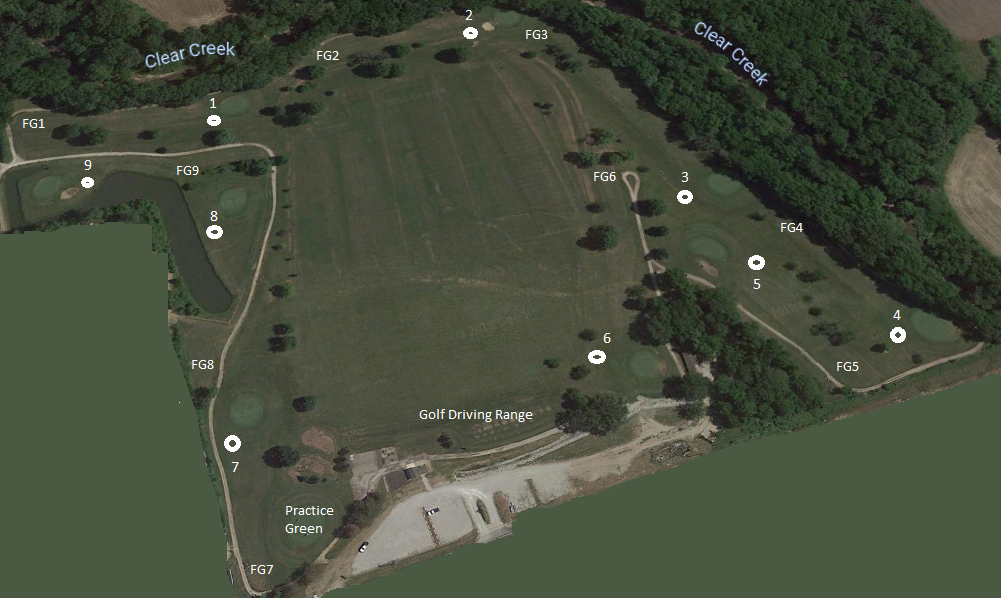 In the Spring of 2018, we installed a 9-hole footgolf course on the existing back nine at MariMack.
What is Footgolf? 
Think golf, get rid of the clubs, use one of the two "clubs" (or feet) you were born with, and get the soccer ball in the hole with as few kicks as possible.
Footgolf Rates
9 Holes Walking - $9
9 Hole Walking Prime (Saturday, Sunday, and Holidays from 10 AM - 4 PM) - $12.50
Juniors (Age 14 & Under) - $6
9 Hole Junior Prime (Saturday, Sunday, and Holidays from 10 AM - 4 PM) - $10.50
9 Hole Replay - $4.50
Family Rate (4 People, MUST have 2 juniors in party) - $25
Family Rate Prime (Saturday, Sunday, and Holidays from 10 AM - 4 PM) - $30
Group Rate (Groups of 12 or more, reservations MUST be made in advance) - $5 per player
Soccer Ball Rental - $4 + Refundable Deposit (YES, YOU MAY BRING YOUR OWN SOCCER BALL)
Golf Cart Rental Per 9-Hole Play - $7 
10 Hole Punch Card - Price Not Set Yet
Important Things To Know
The Footgolf course MAY NOT ALWAYS BE OPEN. You should always check with our website or with the counter.
No Footgolf on Thursday evenings from 5 PM - 7 PM. In May, this will be expanded to Friday nights.
You may be on the course at the same time as regular golfers, you WILL be expected to observe proper course eitquette and observe the flow of play. Never disrupt the golfers.
Appropriate attire is required (most importantly no swim suits, no metal cleats)
You will be given a more detailed rules sheet and expectation sheet at the counter at check-in. You should read this.
We are brand new to this, rates and policies may be subject to quick revision and change.
Footgolf Rules
Local Course Rules